Oklahoma Twister Relief Concert
July 04, 2013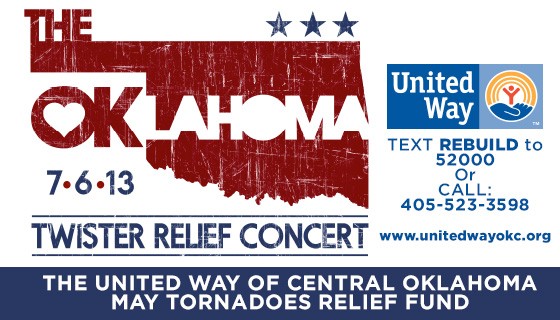 This Saturday Sammy is playing at Toby Keith's Oklahoma Twister Relief Concert! Tickets were in high demand late last month selling out within minutes. Sammy will be joining Toby, Garth Brooks, Trisha Yearwood, Willie Nelson, Ronnie Dunn, Mel Tillis, John Anderson, Carrie Underwood, Krystal Keith and Kellie Coffey.
Here's what Sammy had to say about the event:
"When Toby asked me to come on board, I immediately said 'Yes!' He's put together a hell of a concert lineup to help raise funds for the brave and resilient people of Oklahoma. My job is going to be to help them take their minds off their problems and have some much needed, good old-fashioned fun."
You can still support Oklahoma tornado victims by texting REBUILD to 52000 to make a $10 donation or visit www.unitedwayokc.org