Final Reminder for Winners of Birthday Bash 2019 Drawing to Purchase Tickets!
July 15, 2019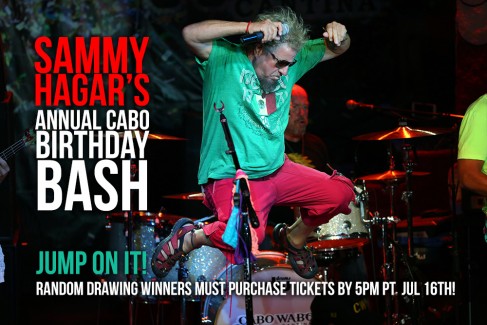 Did you win the random drawing for purchasing tickets to Sammy's Birthday Bash this October? If so, Jul 16, 2019 is your last day to purchase your tickets!
If you aren't sure if you won, visit http://www.redrocker.com/bdaybash/2019/lookup.php to look up your email address.
Any tickets not purchased by July 16th at 5 pm PT will be returned into a final pool of tickets that will be available in a traditional first-come, first served, public on-sale (date to be announced). The only other chance for tickets are dinner tickets, available directly in Cabo at the Cantina.