There's Only ONE Way to ROCK!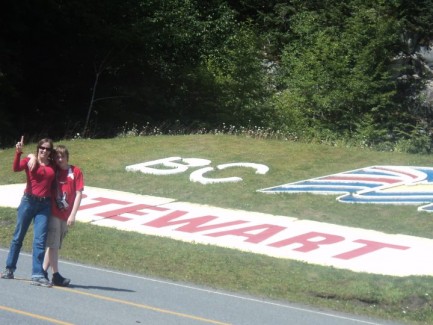 So Redheads here's the story:
I am finishing up a juke-box musical I've been writing using the musical stylings of our favorite rocker. Like my first professional juke-box musical, The Road to Shambala, I wrote the script and then gave it to the band Three Dog Night, We produced Shambala at my high school and It is now being considered for musical theatre festivals on each coast,(that would be one in NY and one in LA ). Like Shambala, Buying My Way into Heaven-A Heavy Metal Rock Musical, is a high school musical (liberal high school, it's really not any worse than Grease, I mean really have you studied the lyrics to Greased Lightening?) about an angry young man who finds peace through Jesus and music and a really hot virgin cheerleader with a Three Lock Box.
Buying My Way into Heaven was conceived on my last summer vacation (see previous entries), thanks to my sister and her boy-scout preparedness on my annual road trip to Alaska and her inclusion of Sammy Hagar for our musical diet. As I did with Shambala, I spent the entire school year fighting for time to actually write the script. Well here I am today, only two short days since the cessation of school, I have five songs left to write into my rough draft. I have a deadline though, yes I do, as I HAVE BOOKED MY BUCKET LIST TRIP TO CABO WABO FOR SAMMY'S BIRTHDAY BASH 2012 so I can present the script to Sammy! I really want to make the script into a film 80s MTV style (with permission of course). I will write it into that format as well and hit up my school TV video department. Use of electronic media, higher level thinking for my students=boo ya, the admin. thinks I am all great and stuff! A whole new generation and a whole new culture of people learning how to rock heavy metal style, head bangers in leather, sparks flying in the dead of the night. My students already love it!
So follow me (I am like Rock Candy) as I finish the rough draft, then tweek the script and see if Sammy Hagar is game to go Broadway! Because really there's only one way to ROCK!