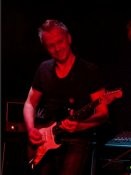 NAME
Heiko Schroeder
MEMBER SINCE
September 17, 2014
LOCATION
Hamburg, Germany
BIRTHDAY
February 10
Blog Posts
May 17, 2021
Birthday Bash 2021
Hey dudes what´s up !? This is Germany - Hamburg calling. This year must be the year, hope to see you all RED HEADS healthy at Oktober in Cabo for the biggest Party ever! It seems that we are getting slowly a grip on the fu...virus. Me and my doubleshot Cabo - Santo Brother Franky wrote a song for the Red Head community. For all those who haven't heard the song before, here is the youtube link!!! ENJOY - FEEDBACKS ARE VERY WELCOME ;)
Love Peace- Heiko
https://www.youtube.com/watch?v=S5aovaxTxmg
1 |
Read More...
Sep 24, 2019
HighTide 2019 cancelled - even more Party !!
Hi Red Rocker Community, we are Mega Sammy Fans since years from Hamburg - Germany Heiko and Franky, and we will stay from 26.09.- 02.10. in Los Angeles - Hollywood, due to High Tide cancellation we are still party on. We still hoping, that Sammy find a way to satisfy his fans from all over the world to have taken this away and have spared no expense.
Is there some of you Red Heads interested during staying in LA to
have little party with us, with good rock music and cabo tequila ? If it fits, maybe starting on 27.09. in the cabo wabo catina ?
2 |
Read More...
I was there
Cabo Wabo Cantina - Birthday Bash! Night 3

Cabo San Lucas

Cabo Wabo Cantina - Birthday Bash! Night 2

Cabo San Lucas

Cabo Wabo Cantina - Birthday Bash! Night 1

Cabo San Lucas

Sammy Hagar's High Tide Beach Party & Car Show - Day 1

Huntington Beach, CA

Roger Sports Complex (Shellabration)

Fort Dodge, IA

Cabo Wabo Cantina - Birthday Bash! Night 1

Cabo San Lucas