Wine Dinner at El Paseo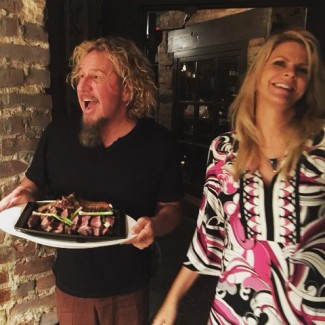 Last night's wine Collectors dinner at El Paseo was phenomenal!!!
Sold out again as usual, but the food was extra good there were about 10 redheads & they're hardcore - one guy even had the porcelain tequila bottle with him that's hardcore!! I only have two of those, but check the picture of Kari and I.
We will have a themed wine dinner for the last Monday of the month paired with courses of dinner (Chef Henry Cortez & his team rocked a four course menu) - this one was Spanish red wines. I brought an 89 Vega Sicilia Unico and 98 Vega Sicilia.
Next month we've got a '94 & '97 Cabernet. More to come soon!