Unofficial 26th Anniversary of the Cabo Wabo Cantina ROCKED THE HOUSE!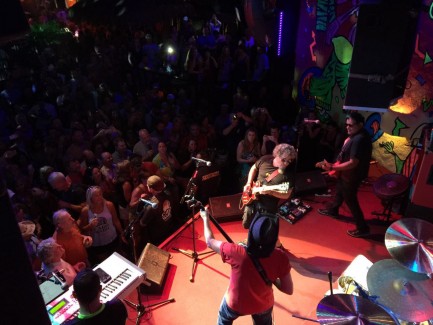 Last night was the unofficial 26th anniversary of the Cabo Wabo Cantina. I played with Cabo Uno to a packed house. The Cantina filled up early like a birthday bash, we had to shut down the entrance at 8 PM.
Lots of redheads came down, it was as close to the birthday bash as it gets -- I loved it. The real anniversary is Sunday the 17th, but I will be doing the John Varvatos Stuart house event in Los Angeles with Mikey, Vic, and Chad, but I bet there's a hell of a party at the Cantina.
Party on and thank you redheads for 26 years!!! Wow I didn't think that much fun could be had in a lifetime.
This is another one I never even dreamed, come true!

The luckiest man on earth
- Sammy.