Making rum in Hawaii, you can too!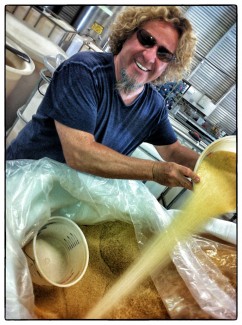 I'm in Maui with Mark at the Sammy's Beach Bar Rum distillery! Some fans are stopping by the factory to stir up some mash themselves and sign a barrel and 6 months later it will be in the stores - I just love making Redheads part of the process - this rum is hand made, baby!
I have other rum news too!! Sammy's Beach Bar Rum is now in the following states distributor warehouses: Arizona, California, Colorado, Florida, Hawaii, Illinois, Minnesota, Nevada, New Jersey, New York, Oklahoma, Texas, and Wisconsin. If you ask your local retailer and bars and restraints etc to order it for you they can get it in a day or two. Let's go!!! Other states should be added shortly with all having product by mid July.
In states where booze is sold in State stores you will have to ask the state store near you to order it from the state and then the state will "special order" it from us.
Thanks for your patience and hope you love the rum as much as I do ---- Rock On!!!