Cabo Wabo Cantina Clean-up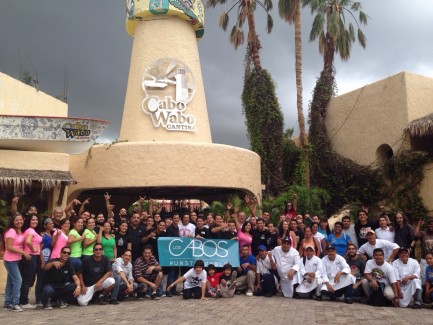 For over 25 years our staff has been the greatest. Most of them have been there from the beginning. When I saw this picture today it brought tears to my eyes. Everyone of those people cleaned, scrubbed, mopped, and shoveled mud and dirt from the Cantina -- it looks brand-new!
There are very few tourist in Cabo but our proud Dedicated employees have rolled up their sleeves and prepared the Cantina for The Cabo revival!!!!! I love the soul of the people of Los Cabos.
Sammy