Cabo Wabo Cantina 26th Anniversary Off To a Great Start!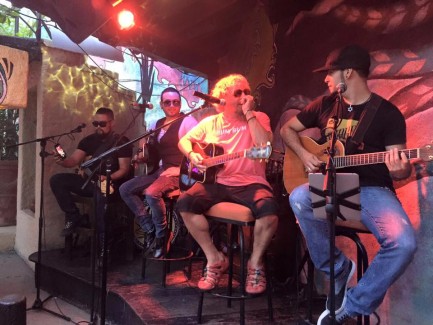 I did a surprise acoustic set with the band Sister Dass tonight at the Cabo Wabo Cantina. We played 45 minutes to 100 surprised guests. It was fantastic - I've never done that patio thing in 26 years. Wow, be doing some more of that! Ps. Blew the PA up on Red Voodoo oooops! Ha. 26th anniversary week starting off with a bang. See you all Wednesday with, Cabo Uno! - Sammy
----
Click here for some background on Sister Dass and view a video clip of "I Love This Bar" below!