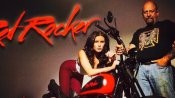 NAME
Reinhardt Goetz
MEMBER SINCE
May 24, 2012
LOCATION
Lutz, Florida
BIRTHDAY
November 16
Blog Posts
Aug 5, 2012
Red Rocker Project Bike
1 |
Read More...
May 24, 2012
Red Rocker Bike Build
Sammy Hagar
Here is the scoop, it will be a 1963 Panhead, kick start only,4 Speed Baker Transmission,93" S&S Panhead engine, Tank shift,RED ROCKER Foot clutch, with all the Old School look but with all new parts.
e-mail me at reinhardtsmc@verizon.net, or check out our web-site at www.reinhardtsmotorcycles.com
Thanks for all the Support
Rock on Redhheads!
|
Read More...