Chickenfoot Concert in Düsseldorf 19.01.2012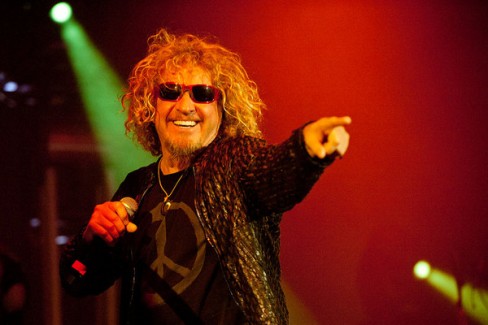 Hi Redrockers,
on thursday the 2012-01-19 Chickenfoot played an awesome Concert in Düsseldorf. (sorry, I cannot speak english very well) The gig was incredible. The Band kicks Ass ! Sammy´s Voice was awesome. He is the best Singer of all rockbands in the world ! Joe played guitar so cool, i never seen before. Michael is(for me)the fourth and the fifth member of Chickenfoot. And he is a great bassist. I missed Chad, but Kenny plays the drums as well as it was possible.
When I was 13 years old, i buy Sammy Hagars Live-LP "All Night long". Since this time I buy every record or CD and DVD of Sammy. He is my hero. I like the Lp´s from Montrose, his Solostuff (very good was the CD ten Thirteen and Livin it up)and even all Van Halen CD´s with Sammy. Chickenfoot is the best Band of the World and I hope that they really come to germany again. And my greatest wish is to go onetime to the Cabowabo in Mexico, to see Sammy and the Birthday-Bash.
Keep on rockin
Michael Berger