Love It's All In One Place!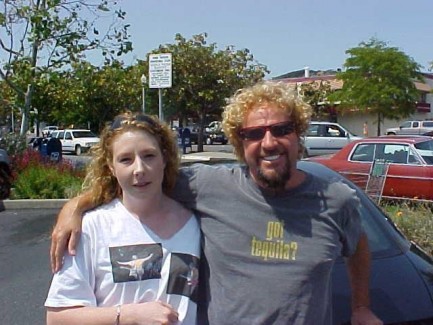 Love It! Only one site to check out to get "All" the info. From the first time I saw you (in the early 80's) I was hooked and never missed seeing you locally. Whether it be one night or three in a row I was there. Met some great people and have a lot of awesome memories. Like the day I met you and had this picture taken. You were so gracious. Speaking to Jeanette and I like we were old friends. Jeanette told me you liked my shirt (my own custom Sammy shirt) so I had to make you one! Hopefully someday soon I will be able to get it/throw it to you.
Thanks for all the years of great music. You Rock!