Merry Christmas from THE LOVEDART LOUNGE.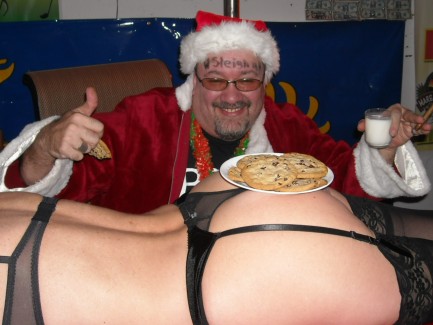 Well, my SamKu Tiki display arrived today and it now has a place of honor (front and center) among all the other tikis. THE LOVEDART LOUNGE would like to wish Sammy and all the other Red Rockers out there a very Cabo Christmas, and for the guy in my previous post who wanted to see the rest of the coffee table. She appears at the 3:30 mark of our Christmas Spectacular video (in the link below). Enjoy and Merry Christmas.
http://thelovedartlounge.com/lights-camera-cocktails/the-lovedart-lounge...