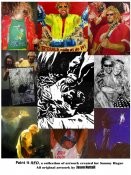 NAME
Jason Nuttall
MEMBER SINCE
June 21, 2010
LOCATION
West Branch, MI
BIRTHDAY
August 30
Blog Posts
Jul 11, 2011
Kickstarter, baby
I'm trying to keep my art career going while raising my family, and hoping my art can get discovered and help our finances. I found a possible help in this, but I need help- http://kck.st/iAua45 If you would look this over and maybe spread the word, I'd really appreciate it! Thank you!
|
Read More...
Oct 16, 2010
DEVOTED Redhead!!!!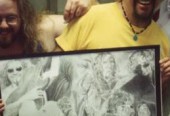 Hey there, cats 'n' kittens!!
I want all my Redhead friends to know about my official blog http://nuttallart.blogspot.com I share my artwork, my stories, etc. I am available for commission art, some of my work is for sale (although I don't have any Sammy work for sale. Most of the work I've done has been FOR Sammy and the Wabos). I'm also on Facebook, Myspace and Twitter!
Keep On Rockin'!!!
Jason
6 |
Read More...
I was there
DTE Energy Music Theatre

Village of Clarkston, MI

DTE Energy Music Theatre

Detroit, MI

DTE Energy Music Theatre

Auburn Hills, Michigan

Fox Theatre

Detroit, Michigan

DTE Energy Music Theatre

Detroit, Michigan

Pine Knob Music Theatre

Detroit, Michigan