NAME
Robert Highley
MEMBER SINCE
September 02, 2012
LOCATION
Arnold, MO
BIRTHDAY
November 30
Blog Posts
May 24, 2013
Shout out to CaboWaboGuy
It has been awhile since I blogged last. Since the last blog, I have to give a very special shout out to the CaboWaboGuy. He sent many gifts, some autographed by Sammy. This generosity left Dawn speechless and teary eyed. Since then, she has started moving in with me. We have proudly displayed some of these items in my wet bar where we have our Cardinal memorabilia. We woke up this morning to find out Sammy will be in concert here in St. Louis August 31. August is also our 1 year anniversary of being together. I think an evening with Sammy would be an awesome anniversary present.
2 |
Read More...
Sep 2, 2012
I only hope Mr Hagar gets this message and has a moment to read it.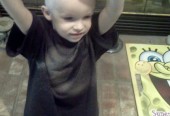 Dear Mr Hagar, I truly hope you read this message. My name is Robert and I am writing you on behalf of a very close and dear friend of mine. She has no idea that I am reaching out to you. So I truly hope you get this message. My friends name is Dawn Kemp Gould. We are from St. Louis, Missouri. Dawn and her mom Deborah Denby is in Lake Tahoe right now staying at Harrah's Casino. They had 2 vip tickets to your show on September 1, 2012. They sat in the front row and she was wearing a bright blue Harley Davidson shirt. Before the concert started, she purchased 2 of your shirts.
7 |
Read More...