Sammy's Rock and Roll Road Trip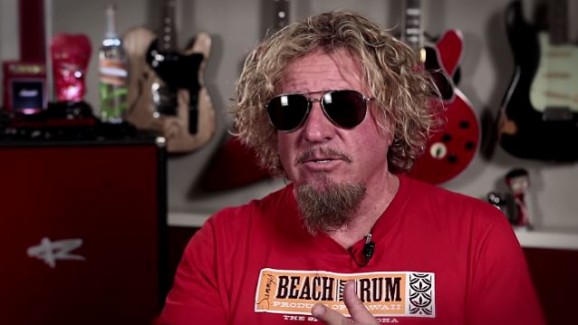 On Sammy's new show, Rock and Roll Road Trip on AXS TV, anyone else notice an obscure small doll/figurine that looks like a caricature of Sammy screaming? It has yellow hair and was on a large mixer board on one episode. I think it appeared in both of the first two episodes aired so far, but am not sure. It's definitely not his bobble head where he's kneeling - it's smaller than that.
Question: What is it and where can I get one?