SAMMY HAGAR vs. VH / DAVID LEE ROTH - The Difference Between Them For Fan Photos?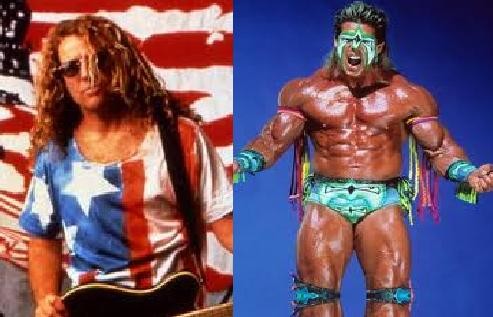 The difference between Sammy, VH & Dave is you have way better chances of getting your picture taken, autographs & hanging out with Sammy than you do with VH/Dave.
I know some friends that live a few hours from me that got to hang out with Sammy & more.
I never hear stories of anybody doing that with VH or Dave.
That's the truth!
Although I never personally met Sammy or got my picture taken with him yet, At least I got his autograph, Less I can say at all about VH & Dave.
SAMMY is the ULTIMATE WARRIOR of Classic + Rock N'Roll/Heavy Metal in my book.
Yes I'm a die hard ULTIMATE WARRIOR & SAMMY HAGAR fan & always will be.
That's why SAMMY FREAKIN' RULES!!!