Vaya con dios!!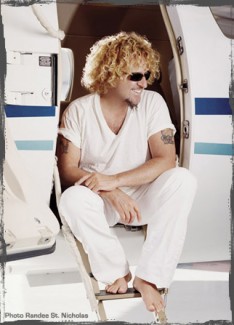 Just wanted to tell all my favorite RedHead pals how much I hate you for being able to go to Cabo without me. :-p HA!! You know I'm just teasin' all of you...♥☺♥☺
Seriously, I wanted to say to EVERYONE who is making the trek to have a blast, but first and foremost have a safe trip, be smart, and get back in one piece to rub it in...er... I mean SHARE all your crazy pics and stories with the rest of us poor saps who wanna be there so bad we can taste it. *smack smack*...mmm, sorta tastes like salt and limes...
I have been working my lil' tail off putting in some OT at work to sock away some cash to make it to Tahoe in the spring and will keep on doing that all winter long, I WILL see you people there!!
Okay I'll be watching for all my special "birdie" requests on the fan cam, so be sure to give a big tequila-fueled shout out to Pittsburgh for me!!
Love you all, be safe!!
Peace!!
Stef♥