Need some help regarding the Sept. 10 Chickenfoot show!!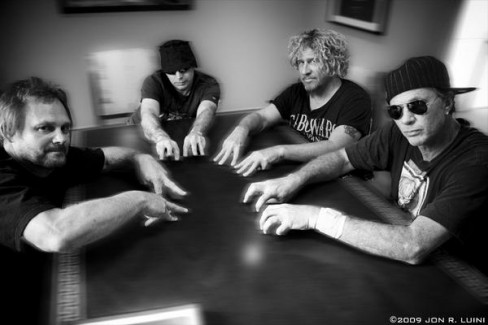 Hi it's me again. Told you all you'd be sick of seeing me around here before long. So, the unimaginable just happened and my husband is actually cool with me making a cross-country trip the day after my birthday to see Sammy & the boys in concert. I am still waiting to wake up...this HAS to be a dream. I scraped up the funds somehow and already have my ticket to the show, a room at the resort, and a plane ticket baby!! This is nuts, I NEVER do stuff like this, but I have been bit hard by the Chickenfoot bug and see no end in sight. I haven't even been to any sort of concert since I was 15 when I saw Rush in concert here in Pittsburgh. So here is what I need...
...I need a fellow RedHead here who is going to this show (or maybe a few of you!!) to be my concert buddy(-ies). I don't get away from home much, and have never seen any part of the US west of the state of Indiana. This is a big endeavor for me and the next 2 months is going to draaaag waiting for my adventure to come. So, my seat is in section CHRB row Q seat 4 - anyone near me? I will be flying to CA the day of the show around 12:30 pm Pacific time. I will be all by my lonesome, so if anyone would like to meet up to hang out and keep me company that would be really cool. I am WAY overdue for a good night out, and it will be my b-day and all, so anyone who wants to hang out and party before, during, and after the show is someone I wanna be friends with!! I even made sure my flight home was a later one so I didn't have to hop on a red eye or sonmething after gettin' my "buzz" on all night...hehehe!!! E-mail me at stefqueen@yahoo.com, hit me up on here, whatever. Us Sammy fans seem like one big family as it is, so I hope someone out here will help out a 'Burgh girl to celebrate her 32nd in style.
Peace, love, and rock & roll!!!♥