SAMMY'S 11TH BILLBOARD TOP 25 ALBUM!
October 03, 2013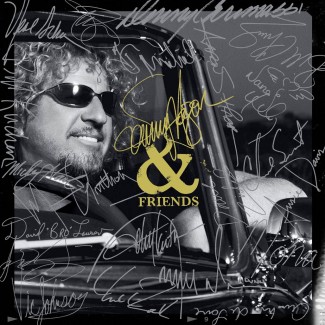 Great news this month! Sammy scored the 11th Billboard Top 25 album of his career this week when his new album 'Sammy Hagar & Friends' debuted at #23 on the US Billboard 200!
The album marks the Rock & Roll Hall of Famer's highest charting solo album in 18 years, since 1997's Marching To Mars.
"Sammy and Friends" album also scored the #7 Rock Album and #5 Independent Album release for Frontiers Records this week!
If you haven't already picked one up, you can purchase special "Sammy Hagar and Friends" bundles at www.sammyandfriends.com
Or purchase the album digitally or online by visiting:
iTunes: http://bit.ly/1fchza4
Amazon MP3: http://amzn.to/15RuBUK
Amazon: http://amzn.to/15n5Yvt
If you wish to purchase the album from your local store the following links will help you locate your closest store!
Best Buy: http://bit.ly/16V4Dzn
F.Y.E: http://bit.ly/17XQTDz
Indie Stores: http://bit.ly/1aZZzKS