Sammy Hagar and Bob Weir Announce Eighth Annual Benefit Show With Don Was, Nancy Wilson
April 12, 2023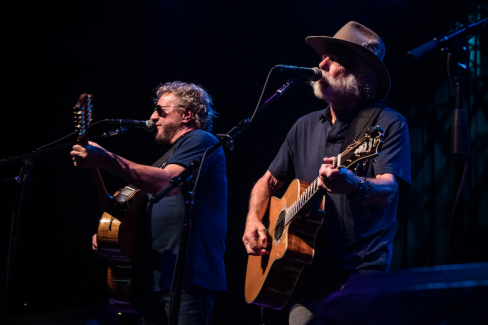 Acoustic-4-A-Cure will return to the Fillmore in San Fransisco on May 13.
THE EIGHTH ANNUAL Acoustic-4-A-Cure benefit concert hosted by Sammy Hagar and Bob Weir will make its return to the Fillmore in San Francisco for the first time in three years on May 13.
Hagar and Weir lead the performance lineup for the third time, with additional appearances from Michael Anthony, Chris Isaak, Vic Johnson, Taj Mahal, Don Was, and Nancy Wilson. Acoustic-4-A-Cure 2023 will also feature special guests to be unveiled at a later time.
"I'm thrilled that we're back for an eighth year and back home at the Fillmore in San Francisco where it all began," Hagar shared in a statement. "Most of all I'm so grateful to my friends and partners who lend their unconditional support year after year. We're able to produce an arena level show at an intimate venue and keep the ticket prices affordable because these incredible artists donate their time and deliver unbelievable performances so all of the profits can go directly to an incredible cause. That's my kind of philanthropy!"