Red Rocker Chopper
December 11, 2006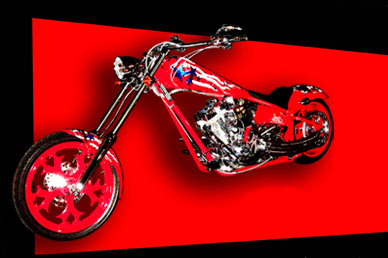 And the winner is ... Katie of Arlington, Virginia
Sammy Hagar and Arlen Ness Create Motorcycle Masterpiece

National Drawing Will Benefit First Candle - Helping to Prevent SIDS and Stillbirth


Red Rocker Sammy Hagar and famed motorcycle icon Arlen Ness are teaming up to raise awareness and funds among motorcycle enthusiasts in support of First Candle, one of the nation's leading charities dedicated to infant health and survival. A one-of-a-kind motorcycle has been customized by Arlen Ness with original artwork by Sammy Hagar, and will be awarded to the winning ticket holder in a national drawing to benefit First Candle.
"As a father of four children," says Sammy Hagar, "I would do anything to help prevent the tragedy of SIDS and stillbirth in the United States. It is an honor to help spread awareness about these tragedies in order to save as many babies' lives as possible."
"We are so excited to be working with Sammy Hagar and Arlen Ness on the Red Rocker Chopper event," says Dr. Marian Sokol, president of First Candle. "The generosity of their support is overwhelming, and we look forward to providing their fans and supporters with an opportunity to win this amazing chopper, while at the same time helping First Candle with our efforts to help babies survive and thrive."
The drawning was on December 9, 2006 at an open-house party held at the Arlen Ness World Headquarters in Dublin, California.
Victor and David joined in the party, click on the photo below for some photos from the event.