2nd Chance Lottery Entry and Ticket Refunds for 2015 Bday Bash
August 06, 2015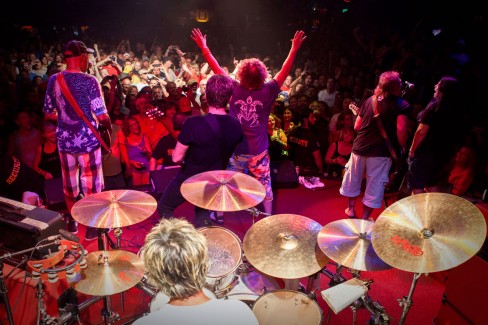 [WEBMASTER UPDATE 8/24/15]
All 2nd chance winners have been processed and emailed about their ticket confirmations! The refunds are currently processing and all of those who requested returns should see the transactions back into their account within 2 weeks.
For those who did not win, please remember that we adopted this system to give each person an equal chance of winning considering there are only so many seats available! We wish you the best of luck next year and thank you for participating!
For those of you who have tickets we are looking forward to seeing you all in Cabo! Here we go!!!
---
Please remember this one time return is the ONLY exception to the 'no refund' policy. All those Redheads already selected and those selected for the Second Chance drawing will not be able to request refunds after August 17th.
If you have already emailed info@redrocker.com about refunding your ticket, there is no need to add your confirmation number to this form.
To request a refund for your bday bash tickets, enter your confirmation number/s at: http://bit.ly/2015bdaybashrefund
To enter for the second chance draw enter your registration number/s at: http://bit.ly/2015bdaybash2ndchance
If you accidentally deleted your registration code email find your registration numbers at: http://www.redrocker.com/bdaybash/reg-lookup.php